Hi. Thank you for joining me here.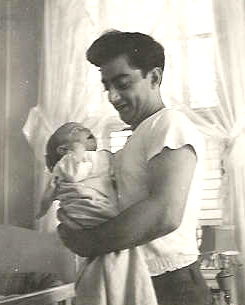 Last weekend Pat and I were at the Land Of The Loon festival in Virginia, MN. Venues like this give me an opportunity to connect with you in person. I am inspired by the stories of the people I meet - people from all over the country but traveling the same road. Our common narrative shapes my understanding of why I do what I do with this Foundation, and cements my commitment to continue. I want to keep the conversation alive - to be that voice in the wilderness that does not shrink from a daunting and unpleasant subject - to demonstrate empathy - make a connection.
At the festival I met a lovely woman who is now facing the same horror I experienced with my dad. We talked - we connected. I received the following email from her:
Hi Donna,
I met you at the Land of The Loons when I bought some CD's. I was telling you about my father that has Lewi Body Dementia and all he has is his music, it seems to help him make it thru the days. My dad was a very loving southern gentleman before this horrific disease got a hold of him. I saw you on Saturday at the Land of the Loons and like you I was also given the power to help him when he was not able to. Well that following Monday I had to place him in Assisted Living because he had fallen and is badly bruised and I could no longer watch my dad get hurt any longer. It was a difficult decision but I needed him where he was safe. I cried almost the whole day while we moved him but he just sat there listening to his music and it helped him tremendously. He wakes up and goes to sleep to his to his music. So I am just wondering how much it is to have you perform at this assisted living in Nashwauk. All the people in this assisted living would love your music as much as I do. The funny part of this story is I was walking in the rain having a bad day because I hurt for my dad and all of the sudden I heard this voice but I could not see anyone singing. My husband must of thought I was nuts because I was trying to following this voice to see where it was coming from and low and behold I saw your husband singing like a angel. I bought 2 CD's and played them for my father and he loved them. Thank you so much for what you do with your music. They may not remember it but I will always have the memories of my father listening to the music.
Julie

Thank you, Julie, for taking the time to write this note. We will certainly bring music to your father.
And to you out there - I look forward to hearing from you. We are here to help.
Blessings...
Donna
Director, Spiritwood Foundation