T
Thank you to everyone who attended our 1st Annual Spiritwood Foundation Concert at Veterans On The Lake - Under The Big Top. Thanks to you, it was a trememdous success. We are doing it again next year!
Mark your calendars - Under The Big Top - Saturday July 13th, 2024
Tickets are $20. You will receive a receipt when you pay - that is your ticket for entry to the concert.
Please pay below.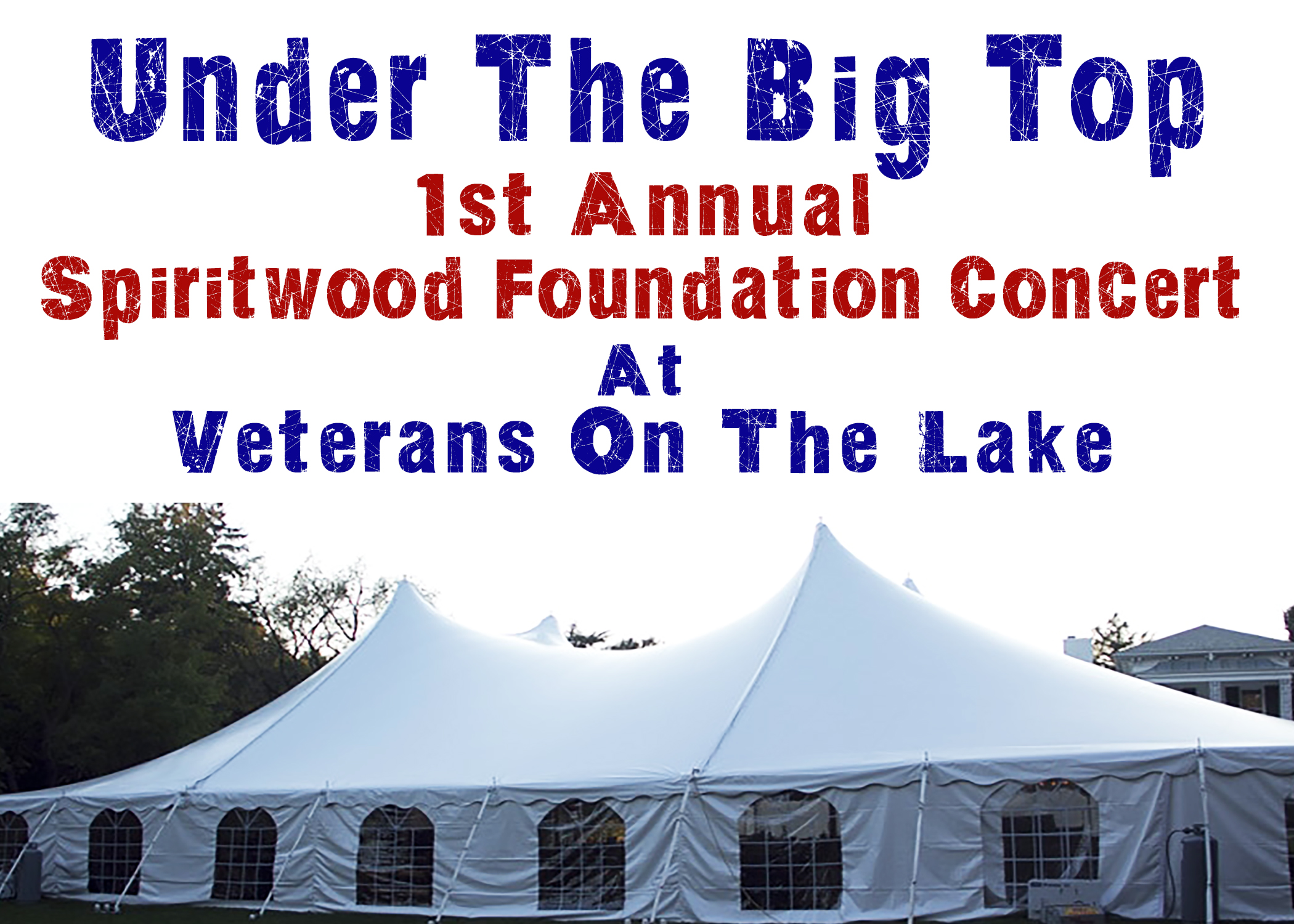 UNDER THE BIG TOP
The 1st Annual Spiritwood Foundation Concert at Veterans On The Lake
161 Fernberg Rd, Ely
This is truly a Big Top event - with a giant tent that will house a stage, and seating for 250 people.
Saturday, July 15, 2023 - 7pm
Celebrating the 40th Anniversary of Veterans On The Lake
With Performances By:
Monroe Crossing
Pat and Donna Surface - Featuring 6-time Minnesota State Fiddle Champion, Mary LaPlant, Butch Schmidt, and Marina Whight
Ely Ledgerockin' Chorus
Watch a fun promo video here.
Proceeds will benefit the Spiritwood Foundation and Veterans On The Lake.
The Spiritwood 'Forget Me Not' Foundation is an Ely-based 501 (c)(3) non-profit organization committed to supporting organizations that enhance the quality of life of those afflicted with Alzheimer's Disease and other forms of dementia. Donations to our Foundation fund programs for Veterans Homes and assist other non-profits working in Memory Care.
In July we are also launching the Spiritwood Senior Living Network - a unique Roku App streaming service for Senior Living Communities (assisted living, independent living, memory care), nursing homes, Veterans Homes and VA Hospitals - providing a variety of pre-recorded, live performances - created especially for seniors and designed to engage, entertain, and spark memories.
We are very excited about joining forces with Veterans On The Lake to create an annual event that will involve entertaining our veterans, and draw an audience from around the state. We plan state-wide media coverage, and a robust social media outreach across our many networks.
A team effort toward "Building Community."
So many have expressed excitement and appreciation that an actual Big Top will appear on the grounds of Veterans On The Lake - where joyful sounds will rise to honor our veterans.
Thank you so much for your support of this event, and our veterans.
Donna Surface
Executive Director, Spiritwood Foundation
FOLDING CHAIRS SOLD OUT - BRING YOUR OWN CHAIRS
Come Early!
Cannons Sound at 5:30 Announcing Pulled Pork Sandwiches, Hot Dogs and Beverages
Served by The American Legion and VFW
Tickets are $20. You will receive a receipt - take that to the concert - that is your ticket for entry.
Choose how many tickets from the drop-down menu on the right.
If you would also like to sponsor a Veteran, add an additional ticket to your purchase and email me that one of your tickets is for a Veterans at: This email address is being protected from spambots. You need JavaScript enabled to view it.. I will give that ticket to Veterans On The Lake for their Vets.
ANY ISSUES CHECKING OUT CALL DONNA AND SHE CAN DO TRANSACTION OVER THE PHONE - 218-349-7908
You do not have to pay with PayPal. Once you select PROCEED TO PAYMENT you have the option to choose paying by credit card.