Thank you to everyone who participated in our 1st Annual Spiritwood Foundation Pickeball Tournament! Your support and enthusiasm made it a tremendous success.
Doreen Zierer, who organizes pickleball tournaments in Minnesota and assisted us in running their tournament, said, "

The inaugural Spiritwood Pickleball tournament was very successful.
One of the most impressive things about the tournament was the very high level of play throughout all of the brackets. Every bracket in the tournament was very competitive. The most impressive bracket was the Men's Doubles 4.0 bracket. This bracket featured many of the best men's players in northern Minnesota.
The Virginia Indoor Tennis and Pickleball Club is just a first class facility and I believe it was a great draw for the tournament."
The participants praised the efficiency of the event, and left saying how much fun they had and 'do this again.'
We are planning to hold the 2nd Annual Spritwood Foundation Pickleball tournament at the Virginia Indoor Tennis and Pickleball Center on August 3rd & 4th, 2024. Mark your calendars.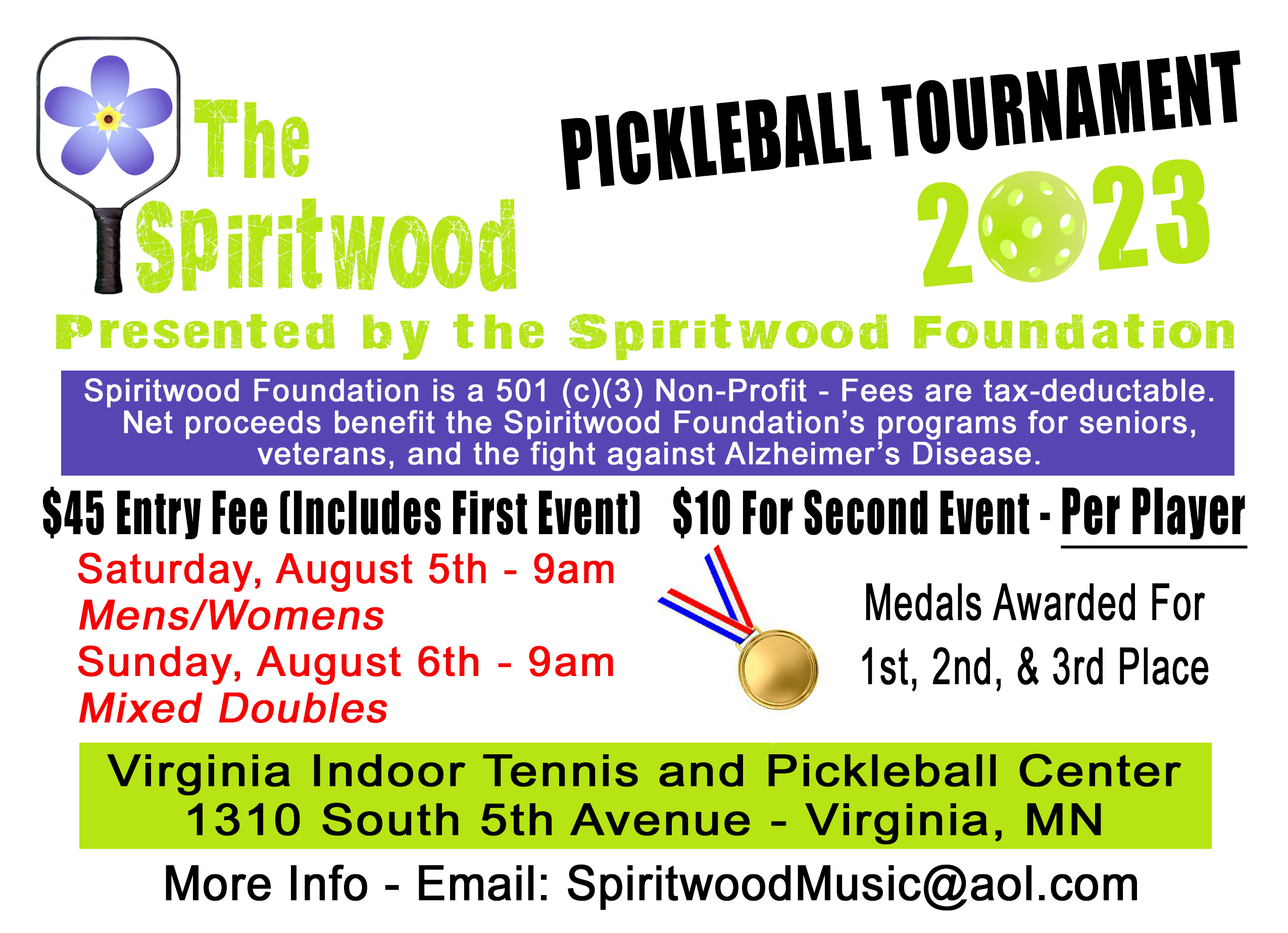 4.0+ 3.5 3.0
4 GAMES GUARANTEED
MAIL IN REGISTRATION FORM AND FEE
Registration deadline - August 4th or when full
FREE MOISTURE-WICKING PERFORMANCE TEE SHIRTS AND REFRESHMENT BAGS GIVEN TO PARTICIPANTS
(PUT TEE SHIRT SIZE ON REGISTRATION FORM)
CLICK HERE TO OPEN AND PRINT REGISTRATION FORM
IF YOU CANNOT GET THE FORM MAILED TO US BY AUGUST 1ST BUT WANT TO PARTICIPATE, CALL DONNA AT 218-349-7908. WE CAN TAKE YOUR PAYMENT AND REGISTER YOU IN YOUR DIVISION(S) BY PHONE, AND YOU CAN BRING THE SIGNED FORM TO THE EVENT.
CALL DONNA AT 218-349-7908 IF YOU ARE HAVING ISSUES WITH ACCESSING AND PRINTING THE FORM AND WE'LL EMAIL YOU ONE.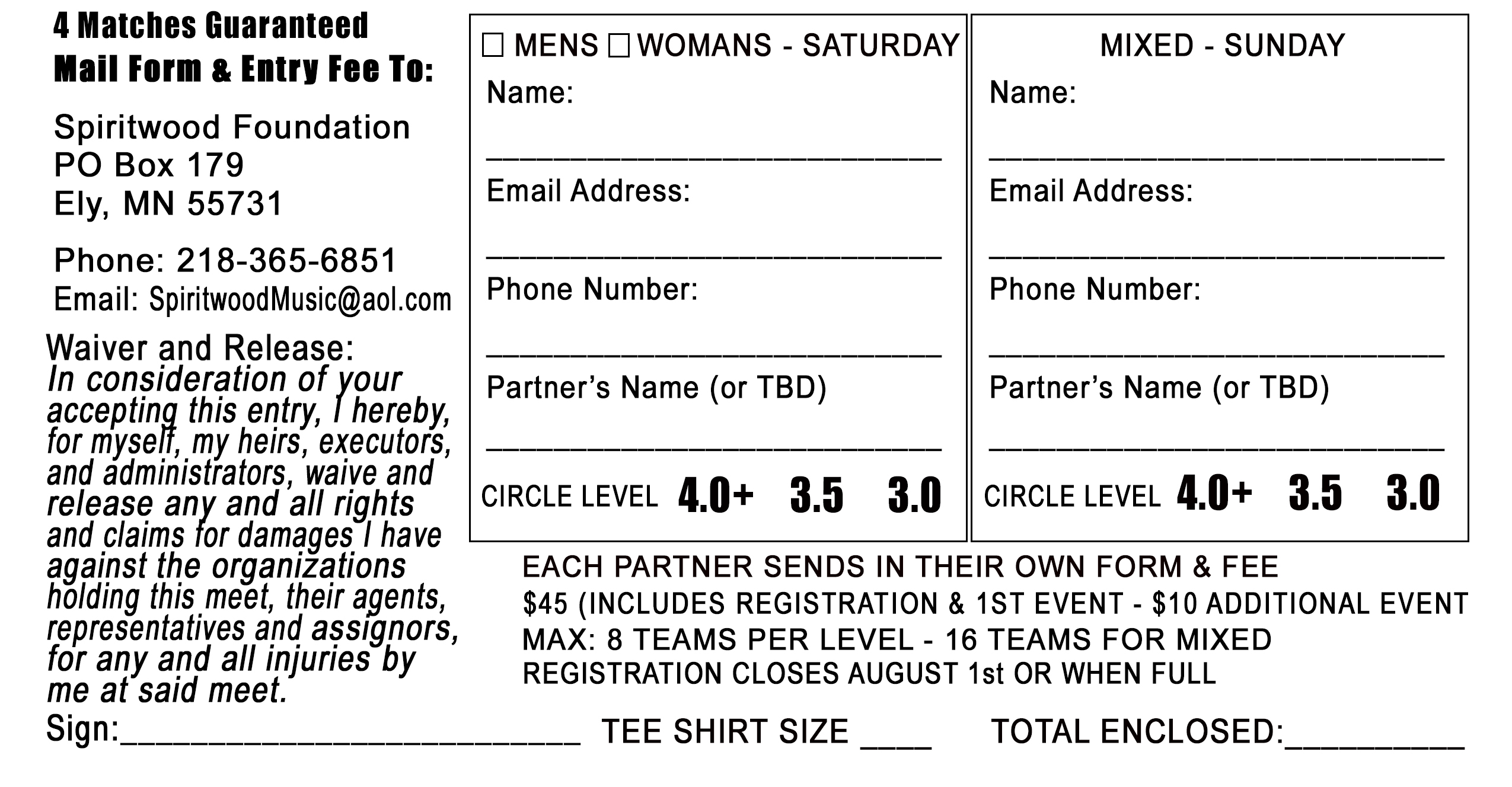 Or you can right click on the image to the left and save the image to your computer and print it from there.
CLICK ON THE PICTURE BELOW TO WATCH THE MUSIC VIDEO FOR PAT'S SONG I GOT THE PICKLEBALL BLUES